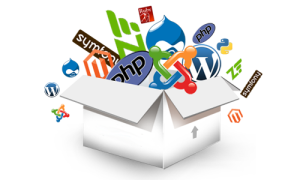 PHP Application Development
Being an open source language that can be easily installed in any system, PHP application development has gained immense popularity in the past few years making custom PHP development an essential activity for any business out to make its presence felt in the cyber world. Websites, News and Entertainment Portals, E-Commerce, Social media and even Mobile based platforms are increasing employing the host of wonderful features available with PHP application development to further their business goals. This makes the PHP web development company your true business partner to jump start and boost your objectives. All segments ranging from simple web sites and portal to E- carts currently rely heavily on custom PHP development to make them simple and easy to use while being highly interactive. Smart businesses across the globe are resorting to outsource PHP development to specialist companies in order to incorporate greater innovativeness into their sites and portals while making substantial cost cutting.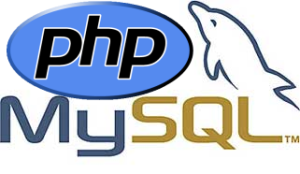 If you are planning to outsource PHP development process than India is the place to start looking at with a wide range of options at extremely reasonable rates that is sure to keep you ahead of competition effectively. With careful project planning, analysis, detailed approach and proactive management all your custom PHP development needs can be met accurately. However with a plethora of companies available in the market, the task of selecting the right PHP web development company to meet your requirements can be quite daunting. Solutiontech is a business leader among PHP developers India having established credentials in the field.
Welcome to the One Stop Solution for PHP Developers India
We at Solutiontech, believe that budget doesn't necessary dictate quality but endeavor does. For us all clients matter. We undertake projects involving small scale enterprises and start up businesses providing them with mainstream solutions at the budgets that suit their business plans.
Areas of Specialization
. Entertainment and news Portals: Content management/ authoring, news feeds management, editorial tools and even media facilities.
. Websites: Public enterprise portals, frontend for software products/ systems, Customer portals, online stores, promo websites and web forms.
. Social Media: Social business, social features, integration and creation as well as management of online communities for branding purposes.
. E-Commerce: Procurement, B2b / B2C, payment getaways, billing solutions, vendor management, distribution network tracking and media campaigns.
Why Hire Solutiontech?
Solutiontech has a team of dedicated professionals specializing in every aspect of PHP development for a wide range of solutions catering to the needs of practically every size and kind of business. With focused attention to the needs of the customers our team has been providing solutions ranging from pilot projects to extremely complex and spread out operations. Our high quality post services have endeared us to all our previous clients who have not hesitated to provide rave reviews on our quality and sincerity. We are well equipped to deal with the complex challenges that accompany such an open source language in terms of open architecture, security, high load ratios and application integration.
Get in touch with us to experience a whole new world of PHP development services that cater to your exact needs and in the manner that you want.